Film is a collaborative medium. Everyone from the crew to the director is a storyteller. The screenwriter and screenplay are just the beginning. Some directors are masters of their craft, while others encompass the whole spectrum of cinematic storytelling with passion and vision. Steven Spielberg is one of those visionaries that transcends his position as a mere director.
He is the first director in the history of cinema to see his films (those he directed) cross the $10 billion mark. He has never directed a mainstream superhero film. Any sequel he has directed was a direct follow-up to original films or adaptations he himself directed — hence, he's not just a big studio franchise work-for-hire.
He's been nominated for seven Best Director Academy Awards, winning two of them (Schindler's List and Saving Private Ryan). In 1987, he was awarded the Irving G. Thalberg Memorial Award for his work as a creative producer and received the AFI Life Achievement Award in 1995.
Spielberg has also directed in multiple genres, including Action-Adventure, Science Fiction, Thriller, Horror, Crime Drama, Spy Drama, War Drama, Drama, Comedy, and Fantasy.
Here we feature some of Steven Spielberg's greatest quotes on directing, writing, and cinematic storytelling as a whole — followed by our own elaboration.
"All good ideas start out as bad ideas, that's why it takes so long."
A good idea isn't enough. There are millions of people that think they have outstanding ideas for a movie — but only a small percentage of those people have the passion, vision, skill set, and drive to do the work and take that good idea and make it into a compelling and engaging cinematic story.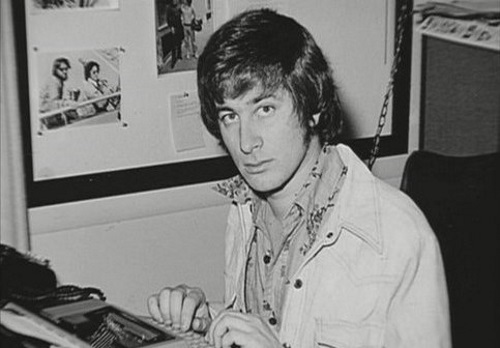 It takes work to do that, and do it well, so roll up your sleeves and be ready to develop, explore, and help that idea evolve.
"I'm not really interested in making money. That's always come as the result of success, but it's not been my goal, and I've had a tough time proving that to people."
If you're chasing the big paychecks, you're not going to last. First and foremost, it usually takes a decade of hard work before they start coming — if they come at all. Secondly, if you don't have the passion to tell stories and are motivated only by a payday, you're not going to be able to create anything magical enough to warrant that eventual payday. You'll be simply coloring by the numbers. That's not art and that does not make you stand out.
"I don't dream at night, I dream at day, I dream all day — I'm dreaming for a living."
That's the magic of screenwriting. We dream of dreaming for a living.
To read more click here.